Equipping CSA Programs
From our technology, to our investment options, and our social commitment, let us support your CSA program.
The Right Technology
ScholarShare 529 uses VistaShare Outcome Tracker to support local governments and non-profit organizations planning to establish a CSA program and to support organizations that currently administer a citywide or regional CSA program. Outcome Tracker helps you securely reach your community, track your progress, and share your results. With Outcome Tracker, you can:
Import child data from your school system or other source
Apply incentives to select children
Interact with parents or guardians online
Report on savings results
Create omnibus accounts for one or more cohorts of children
Apply seamless integration with ScholarShare 529 accounts
The Right Partner
ScholarShare 529 is California's official college savings plan, and one of the most respected asset-building programs in the country. With over $11.5 billion in assets under management (as of 6/30/22), ScholarShare 529 has worked with industry professionals to manage college investments for more than twenty years. Investment decisions are overseen by the independent ScholarShare Investment Board, an agency of the state of California, and chaired by the California State Treasurer.
Powered by VistaShare Outcome Tracker to:
Offer systems and infrastructure for the implementation and operation of your CSA program
Assist with identifying target populations and facilitate outreach and coordination
Provide guidance on program eligibility, terms, and conditions
Coordinate engagement with VistaShare to secure licensing agreement to use Outcome Tracker
Facilitate the opening and funding of ScholarShare 529 entity-owned accounts
To learn more about launching a CSA program in partnership with ScholarShare 529, email scholarshare@treasurer.ca.gov or call 916-651-6380.
The Right Partnerships
The CSA Grant Program was enacted in the 2019-20 State Budget to support local governments and organizations in operating a regionally-based CSA program. Administered by the California Student Aid Commission, the program allocated $10 million in one-time General Fund dollars to new and existing local CSA programs statewide, including eight that currently partner with ScholarShare 529 to help families save for higher education.
City of West Sacramento
The West Sacramento Home Run launched in 2017 as an innovative cradle to career initiative in partnership between the City of West Sacramento, the Washington Unified School District, Sacramento City College and the West Sacramento Chamber of Commerce. This partnership breaks down barriers to post-secondary education and helps students prepare for careers through high-quality preschool, college savings incentives, high school internships, digital badges, fee-free community college and scholarships. College savings incentives for qualified families include a $50 seed deposit and up to $180 in matching funds, as well as referral bonuses, reading and financial literacy incentives, and special promotions like the annual 529 Day raffle.
Learn more about West Sacramento Home Run.
Santa Cruz Community Ventures
Santa Cruz Semillitas automatically provides Santa Cruz County newborns a ScholarShare 529 account that includes an initial "seed" gift of up to $50. Funds can be used towards the child's future college or vocational education expenses. Administered by Santa Cruz Community Ventures, the program works with local health, education, and financial partners to support a child's well-being and development. The program aims to provide additional gifts as the child reaches health and educational goals to ensure that each child has $500 by age five.
Learn more about Santa Cruz Semillitas.
United Way California Capital Region
In 2019, United Way California Capitol Region and City of Sacramento launched its Kindergarten to College (K2C) Savings Program to make higher education more accessible by opening college savings accounts for kindergarteners at select Sacramento schools. K2C opens a seed account with $25 for kindergarteners and provides additional rewards for families who start saving with their own individual ScholarShare 529 account.
Learn more about K2C Savings Program.
Glendale Unified School District
Glendale Unified School District began its College Success Fund CSA program in 2020. Each of the district's first graders automatically receives a $50 deposit into a CSA account with ScholarShare 529 for their future post-secondary expenses. The program was created to help children and families in the region build inspirational goals and keep children focused on the importance of higher education.
Learn more about College Success Fund.
Sonoma County First 5
The Sonoma County First 5 Futures Child Savings Account Program started in 2021 to provide free savings accounts to eligible children from age 2 up to their 5th birthday. First 5 Sonoma County will make an initial deposit of $200 for every eligible child. Families participating in this program have the opportunity to receive up to an additional $300 in incentives.
Learn more about the Sonoma County First 5 Futures Child Savings Account Program.
San Joaquin A+
The CSA+ program launched in 2021 to help San Joaquin County families overcome barriers to achieving postsecondary opportunities. The program enrolls 3 and 4-year-old children participating in a state-subsidized or federally funded preschool program in San Joaquin County and provides them with a seed amount of $750, along with the opportunity to receive additional financial incentives. San Joaquin A+ has partnered with San Joaquin County Office of Education, early childhood education providers, and school districts within San Joaquin County to turn its CSA program into one of the largest regionally-based CSA programs in the country.
Learn more about the San Joaquin A+ CSA+ Program.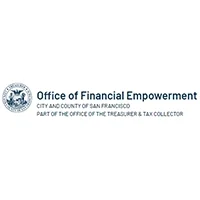 City and County of San Francisco
Kindergarten to College (K2C) automatically opens a college savings account for every student in the San Francisco Unified School District. Launched in 2011 by the City and County of San Francisco, K2C provides each student with $50, along with additional money, to encourage families to save for college. Students, families and other supporters contribute to the accounts throughout the K-12 years. As the accounts grow in value, K2C supports families in transferring their K2C account balances into ScholarShare 529 accounts.
Learn more about the K2C Program.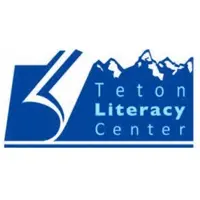 Teton Literacy Center
Teton Literacy Center (TLC) created Funding Futures, a two-year pilot CSA project designed to expand opportunities for its children and to help its families save for the future. Funding Futures will open individual savings accounts for preschool families, along with holding an omnibus ScholarShare 529 account funded by initial seed deposits, savings matches and benchmark bonuses. TLC integrates its CSA project into existing academic support, parent programming, and other services to maximize opportunities for its families. Funding Futures is also used as a tool for financial literacy.
Learn more about the Funding Futures Program.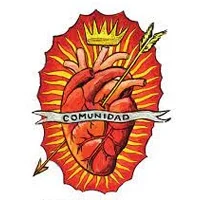 Corazón Healdsburg
Corazón Healdsburg's Kinder2College Fund (K2C) is a college savings initiative launched in 2018 by members of the Healdsburg Community in partnership with Corazón Healdsburg. Corazón Healdsburg's K2C Fund provides up to $500 in college savings accounts to each eligible student from kindergarten to third grade in the Healdsburg, Geyserville, Alexander Valley, West Side, and Cloverdale School Districts. K2C strives to create a college-going culture mindset among families to invest early by opening college savings accounts and to develop an awareness of post-secondary education opportunities and careers through educational parent workshops and hands-on student engagement.
Learn more about K2C.
Read the research

Access research that substantiates the effectiveness of child savings accounts.

Read more

CalKIDS

CalKIDS, the nation's largest CSA program, jumpstarts college savings for over 3.4 million children statewide.

Learn about CalKIDS

College Promise Grant

For eligible California residents, the California Community Colleges Promise Grant waves enrollment fees.

Get the details
Want more time before getting started? Sign up to receive ScholarShare 529 information and college savings tips.